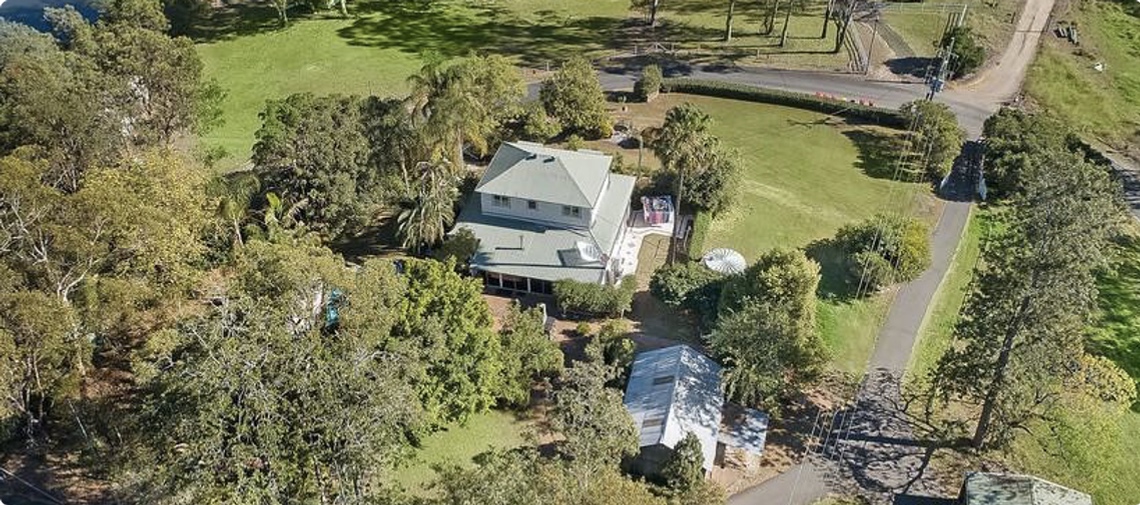 "Discover real peace and harmony within yourself, and naturally this will overflow to benefit others."
- SN Goenka
About the centre
Dhamma Pāsāda is at Lower Portland, about 85 km north west of Sydney and 40km from Windsor.
'Pāsāda' is Pāli word meaning a lofty platform, or terrace.
Perched high above a bend in the Hawkesbury River the 8-acre site is about 90 minutes' drive from the Sydney CBD and about 2 hours by train and shuttle bus. The centre will eventually accommodate about 50 students.
---
It features 11 self-contained cottages, a comfortable hall surrounded by verandas, a main residence with four potential bedrooms, lounge and dining rooms, and a commercial kitchen.
Dhamma Pāsāda will operate separately from Dhamma Bhūmi at Blackheath, NSW and will help to meet the growing demand for Vipassana meditation, as courses are often booked out within minutes of opening.
The Vipassana Meditation Centre Hawkesbury is a non-profit charity and is managed by a board (known as the Trust), the members of which are experienced students appointed by the centre teacher for a term of up to two years. All who serve at the centre are volunteers who have experienced the benefits of practising Vipassana meditation and wish to help others to do so.